That was how Lili said Happy New Year to us on Friday and it was so cute! She is starting to make short sentences and it is the sweetest sound ever! So Happy Ye Nu blogging friends!
Every year, right after Christmas I like to take some time and reflect back on the past year a bit, not to dwell on it but to learn from it. And I know I said I'd be back with a post of the best of 2010, but I changed my mind. I decided to keep those reflections to myself and look ahead to the new year instead.
And with her permission, I want to start with the BEST recipe I have ever seen. This is from my friend Kath over at The Olde Weeping Cedar. It is her recipe to bake ourselves a HAPPY YEAR!!
Take twelve whole months,
Clean them thoroughly of all bitterness, hate, and jealousy,
Make them just as fresh and clean as possible.
Now cut each month into twenty-eight, thirty, or
thirty-one different parts,
but don't make up the whole batch at once.
Blend with one part prayer,
one part meditation, and one good deed.
Season the whole with a dash of good spirits,
a sprinkle of fun, a pinch of play,
and a cupful of good humor.
Pour all of this into a vessel of love.
Cook thoroughly over radiant joy,
garnish with a smile,
and serve with quietness, unselfishness,
and cheerfulness.
Isn't that perfect? She didn't leave anything out. Good deeds, prayers, fun, good humor, love… she got it all in the recipe. I wholly intend to make this one up this year! I believe New Years is a time to celebrate yesterday's successes but look to tomorrow's opportunities. I do believe we each have the power to make ourselves happy or not. We can decide which side of the bed to wake up on. We can decide if our glass is half empty or half full. The older I get, the more I know this to be true!! It doesn't happen overnight and sometimes take a little bit of work (and believe me I am always working on this!) and conscious choices of how we live and who we allow into our lives. We can associate only with people that honor and respect us. We can spend less time talking about the negatives and more time talking about the positives. That has always been one of the goals of my blog and I am recommitting to that for 2011.
~**~**~**~**~**~**~
So did you put Christmas away yet?? It seems just as there are just as many different opinions on when to put Christmas away as there are on putting it out. For the record, mine is packed away for another year and has been since the 28th. It feels like there is room to breath again. Behind My Red Door is a modestly sized home and I always look forward to the renewed feeling of space once those boxes and tubs are put back in the attic. I have been carefully collecting my antiques and prims for many years now and they fill up the shelves, walls and other spaces very well so our home never looks empty once the seasonal décor is put away. I did leave out my snowballs and they make a cheery centerpiece on the dining room table.
Like so many other bloggers, I am enjoying some lighter touches in our home. Now don't fret – my style is not changing, and you will still see my red, black, mustard and browns in every room. But occasionally I will be adding more ivory and old whites as well. My mom was about my age when she went to a much lighter décor and she always said it was easier on her aging eyes. I now know exactly what she means!
And I also left out this snowman in the living room…
I love him. I got him a juried craft show and have had him for many years. He a great crackled finish and a few years ago I switched out his fabric scarf with a nice scrap from a woven wool runner. He reminds me of this cute little ditty a friend shared with me:
I Learned All About Life From a Snowman...

It's okay if you're a little bottom heavy.

Hold your ground, even when the heat is on.

Wearing white is always appropriate.

Winter is the best of the four seasons.

It takes a few extra rolls to make a good midsection.

There's nothing better than a foul weather friend.

The key to life is to be a jolly, happy soul.

We're all made up of mostly water.

You know you've made it when they write a song about you.

Accessorize! Accessorize! Accessorize!

Don't get too much sun.

It's embarrassing when you can't look down and see your feet.

It's fun to hang out in your front yard.

Always put your best foot forward.
There's no stopping you once you're on a roll.
~**~**~**~**~**~
As I said in my last post, I am going to continue to add thankful thoughts to each post this year. Sometimes they will be fun, sometimes playful, and sometimes they even may be quite serious. Because that is how life really is.
I am thankful for friends that know just the right words to say, or know when a phone call is what I needed and know just the right emails to pass on to me!
I am thankful for sunny days that come after snow so the streets melt making it safer for my family to get around.
I am thankful that if there is something I didn't like about how I was living in 2010, I can change it starting right this second! In other words, now that I know better, I can do better!
I am thankful that the Patriots won (again) today!! WOOHOO!
~**~**~**~**~**~
And Behind My Red Door, we have a wonderful reason to be thankful this week! On New Years Eve our daughter Jen got engaged!! Jen had kissed a few frogs in her 29 years, and we are so thrilled that she finally found her prince!! Jonathan is a fine young man and we are thrilled for both of them.
While we knew this was going to happen at some point, we had no idea when or where, so it came as a fun surprise to us that it happened in 2010. We knew because Jonathan asked Mr. Red Door for permission to marry Jen when he was here on Thanksgiving Day. That's the kind of honorable young man he is.
Her ring is has some very special sentimental value as the center stone was the exact one in the ring Mr. Red Door proposed to me with over 36 years ago.
Not only does the ring have significance, the date does as well. We found out that Mr. Red Door's dad proposed to his mom on New Years Eve and they have been married over 60 years now! Pretty kewl huh?
At family dinner last night we celebrated with lasagna, cake and ice cream.
Next come the wedding plans. They are thinking about the fall of 2012 so we have plenty of time – and for that, Mr. Red Door and I are very thankful!!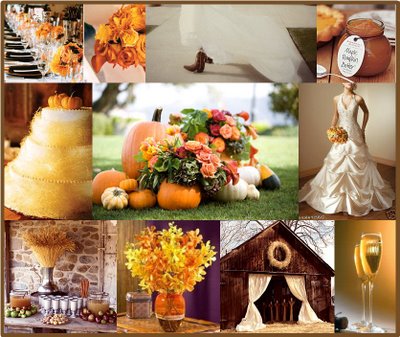 A fall wedding… did you hear me squeal??
Until next time-hugs, Grammee Linda